What do you see first when you enter your home? Let's rephrase this question. What strikes your eyes when you walk into your living room? The statement pieces! Well, we all have such elements in our home interior that we adore and love the most. It could be anything that stands out in your living area, kitchen, hallway, or bedroom. Now, ask yourself, do you have such elements?
Moreover, it could be anything, such as an antique chair, recliner, a dresser, a Picasso painting, or a china jar. So, if the answer is no, you need to add a statement piece in any part of your home. But before that, learn why you need these pieces through this post.
Why do you need statement pieces in your home décor?
The role of statement pieces in your home décor is to:
Introduce your personality and taste into your personal space
To evoke more memories of your golden past
To improve the design and color scheme of your home
Synchronize the decor with other elements
To enhance the functionality of your home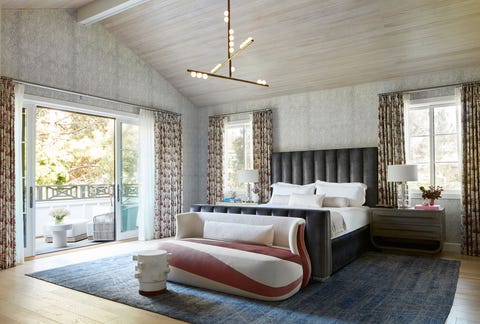 How to infuse the statement pieces perfectly?
Now that you know why you need them, move on to the main subject. Here are seven intriguing ways to add statement pieces to your home décor:
Select only one item for one room
Go for a timeless statement piece
Introduce one pop-up color
Choose a meaningful element
Add what inspires you
Infuse your passion
Express your knowledge through patterns
Select only one item for one room:
The purpose of a statement piece in the home interior is to capture the interest of visitors and inmates alike. That is why only one such element is enough for a room. Whether it is your living room, bedroom, or hallway, make sure there is only one bold or antique statement piece. For instance, your mid century furniture modern dining could be that one remarkable thing in your dining area.
Furthermore, if you have multiple decorative items, it will make your home feel crowded. So, opt for one dominant thing in your living room. A great mantelpiece and a large antique mirror are ideal for a living room décor.
Go for a timeless statement piece:
You all have wooden furniture, so that is not a surprise. But, you can make it timeless by using an elegant, transitional rug piece. Typically, you like to follow ongoing trends. But, keep in mind that statement pieces must be timeless to last for more than a decade. Modern furniture in Columbus, Ohio, is as good a choice as vintage pieces. So, choose items that are neutral, calming, and unique at the same time.
Introduce one pop-up color:
The best example of having statement pieces is to introduce one pop-up color in your home décor. Blue color, for instance, is the best one to add to your living room. But, that does not mean to keep everything in blue. Not at all! For that, choose clue pillow covers for the living room that perfectly go with your sofa set and wall paint. Furthermore, pink, violet, black, dark green, and charcoal grey are also fantastic color choices.
Choose a meaningful element:
Unfortunately, many people opt for odd statement pieces in their neutral living rooms. A red sofa, for example, is a trendy choice. But, that is not timeless for most interiors. That is why it is essential to pick meaningful elements for your home décor. In addition, choose something that brings golden memories for you.
Moreover, adorn your living area with your travel memories. Things that have a story behind them are the most valuable ones. Also, a family piece that runs in your generation is the best statement piece for any home interior. These vintage pieces are the star of your home.
Also Read About Conclusive Guide About LED Furniture
Add what inspires you:
When designing your living space, we all have that one item that inspires us the most. So, add that inspirational piece to any part of your house. Things like artwork, a mid-century modern dining set, inherited furniture, a handmade rug is all worth placing in your home. Furthermore, keep pieces that keep you motivated and inspired.
Infuse your passion:
Your personality is the ideal aspect to add to your interior design. So, bring your passion close to your eyes. If you are passionate about artwork, enhance your home décor with some picture hanging to get your favorite abstract paintings on the walls. In addition, create your library if literature fascinates you. Likewise, decorate your open living area with food magazines if you are fond of cooking. For that, design a man-cave for your personal interests.
Express your knowledge through patterns:
Colors and patterns are the best props to express your knowledge and interests. For instance, if you are a fan of astrology, decorate your home with space-oriented prints. Get an area rug that has planets threaded all over the loom. Moreover, you can mix and match varied colors to create a stark statement. Also, it does not have to be an ornament- you can go for an accent wall to flaunt your taste in home décor.
Conclusion:
There are many artistic ways to infuse statement pieces into your home décor. First, select only one striking element to make a statement. Then it must be beautiful, timeless, and meaningful for your family. Also, convey your passion and add what inspires you the most. Finally, express your personality through colors, patterns, and placement.